Go back to Guide to the Norwegian Language
---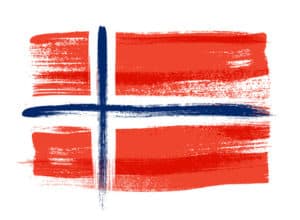 To get a better feeling for the language and to memorize the sound of the spoken words and sentences, you can listen to Norwegian radio. You can do this either on your computer at work, while surfing the Internet or via Internet radio in conjunction with a music system. And best of all, listening to Norwegian radio is free!
Some Norwegian radio stations cannot be received from abroad due to legal restrictions. However, there is a large selection of radio stations that can be freely received. Here is a list with links to the best stations:
Overview of Norwegian Radio Stations
NRK Super
Norwegian radio for children. Simple texts, stories and songs with clear pronunciation. NRK Super is great for beginners, as it uses simple and common Norwegian words. During the day, messages for children are broadcast or children talk about their experiences. Between the spoken contributions Norwegian children's songs and partly also current charts are played. At the weekend there is the big fairytale hour with well-known fairytales such as Hans og Grethe til Lille Rødhette, Froskeprinsen, Den standhaftige tinnsoldaten, Askepott, Snødronningen og Fyrtøyet.
NRK (Norsk Rikskringkasting)
NRK is the main Norwegian television and radio channel (comparable to the public channels in Germany). NRK Nettradio broadcasts several stations with partly different music styles and (which is totally interesting for the Norwegian learner) stations with newscasters from the different Norwegian districts (e.g. Buskerud, Finnmark, Telemark, Vestfold, etc.). This gives you a small acoustic overview of the numerous Norwegian dialects. NRK also broadcasts channels on which Norwegian news is read around the clock. If you want to listen to Norwegian radio, NRK has the right channel for you.
Radio1
Radio1 is a private Norwegian radio station. The songs are all on top of the international and Norwegian charts. Radio1 is aimed at younger listeners. Although Norwegian news is also spoken here, only once an hour. On weekdays a morning MorningShow is broadcast, comparable with the formats from all over tthe World. To the "besides listening" unrestrictedly recommendable.
---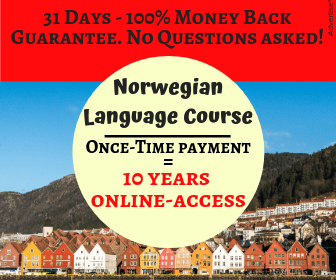 Just click here to get access to your Norwegian language course or get your free demo*
---
Go back to Guide to the Norwegian Language